Starting Small And Growning Up Healthy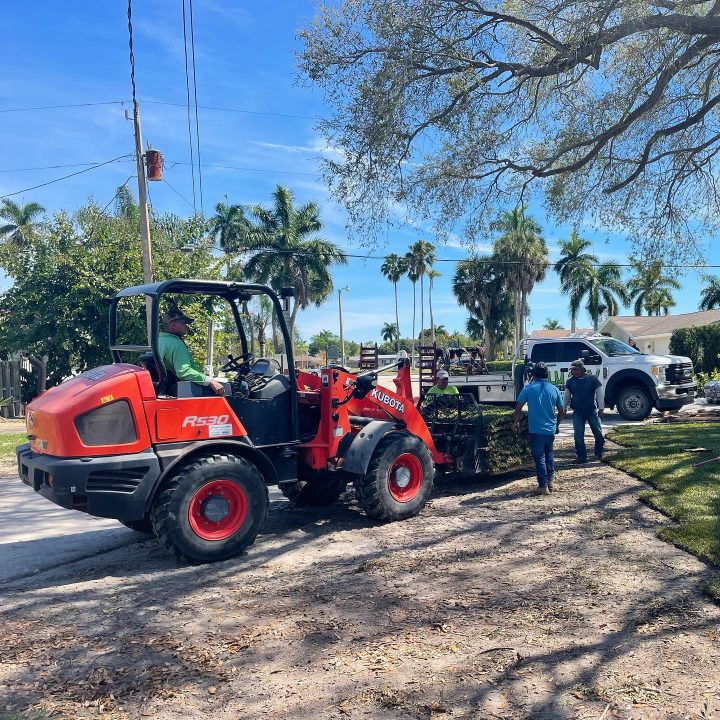 We Use The Right Equipment For The Job
Palm City Nursery and Landscaping is family owned and operated since 1987! Offering delivery and installation of palms, sod and other landscaping materials to our customers throughout Southwest Florida, including Pine Island, Cape Coral, Fort Myers, Punta Gorda, Port Charlotte, Bonita Springs and Naples. Our team is experienced and highly knowledgeable regarding the best practices for delivery and installation. Palm trees endure stress during each part of the landscaping process, but we know how to reduce the effects.
If at any point during this process your tree is mishandled due to the use of sub par equipment, your palms may be damaged. We've invested in modern equipment to ensure the delivery and installation process is flawless. There are two types of delivery and installation projects, New Construction or the upgrade of an Existing Landscape.
New construction job sites have their own set of concerns that need to be addressed.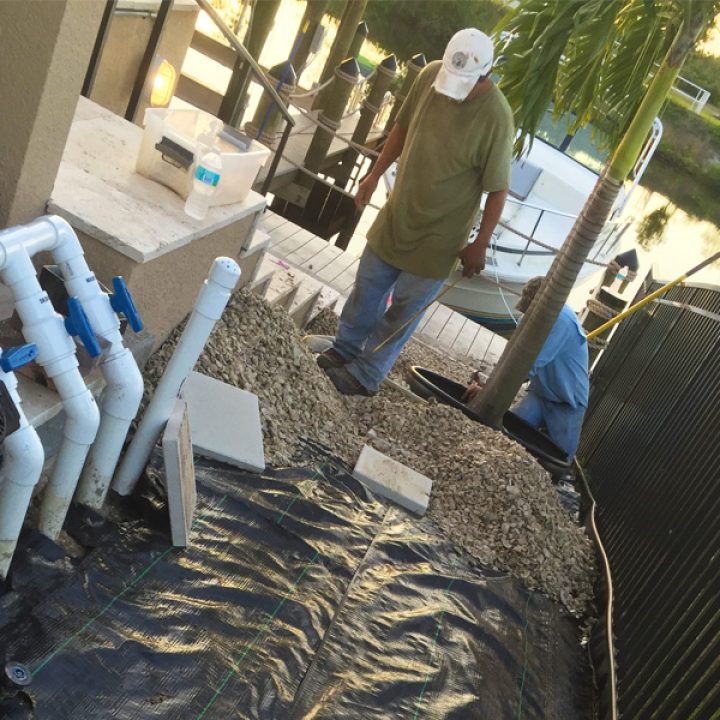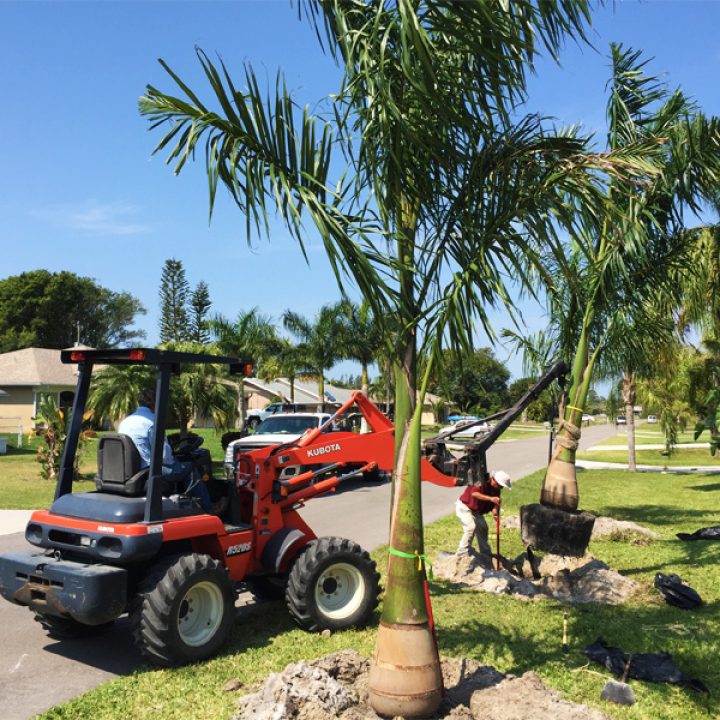 Upgrading Existing Landscapes
We've invested in modern machinery that "articulates" as it moves. This "articulation" is crucial to ensuring your lawn and other small plants are not torn up during the delivery and installation of your landscaping materials. It is important to us that our customers are satisfied with their final landscape.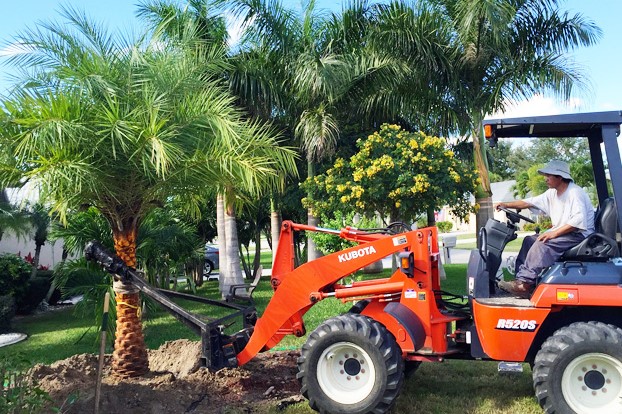 A Proven Delivery Process…
At Palm City, we've developed a successful process for digging palms and delivering them safely to their location. First we dig a root ball large enough to maintain an adequate root system for the palm to develop once it has been installed. Then we wrap the root ball to protect the roots. Next we use a loader with a boom that is appropriate for the job, and then secure the palm to our trailer for delivery to you. The extra work and care pays off in the form of a beautiful, healthy landscape!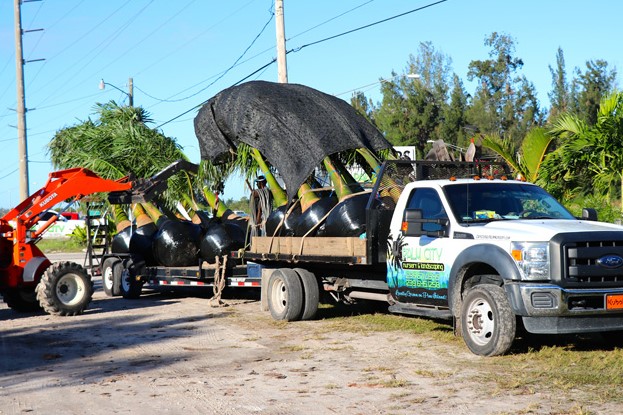 Professional Installation
Installation is the final step in every landscaping project. Our experience tells us that it is important to make sure the ground has been amended with the appropriate materials. Sometimes fertilization is necessary during installation, and at other times it is not. As experts in all facets of palms, soil, and sod, we can advise you what is best for your project.