Tree Installation & Removal



Delivery & Installation Services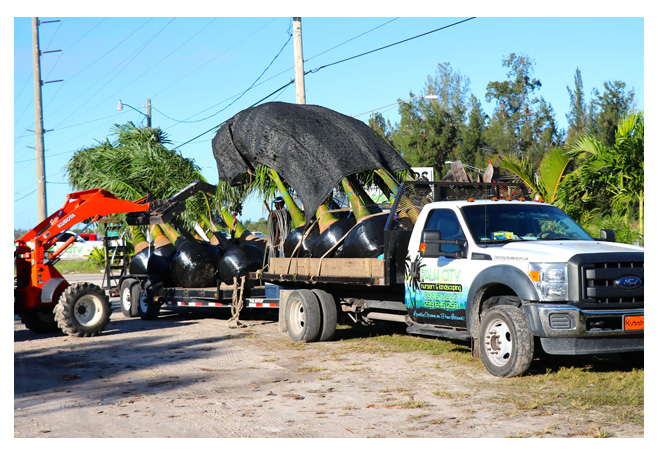 A Proven Delivery Process…
At Palm City, we've developed a successful process for digging palms and delivering them safely to their location.
First we dig a root ball large enough to maintain an adequate root system for the palm to develop once it has been installed. Then we wrap the root ball to protect the roots. Next we use a loader with a boom that is appropriate for the job, and then secure the palm to our trailer for delivery to you.
The extra work and care pays off in the form of a beautiful, healthy landscape!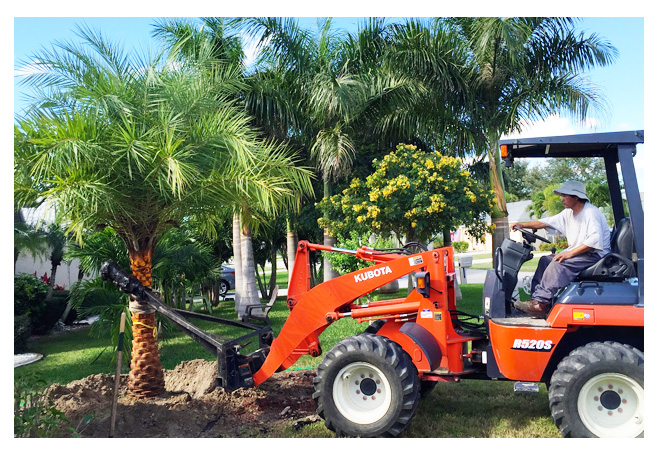 Professional Installation
Installation is the final step in every landscaping project.
Our experience tells us that it is important to make sure the ground has been amended with the appropriate materials. Sometimes fertilization is necessary during installation, and at other times it is not.
As experts in all facets of palms, soil, and sod, we can advise you what is best for your project.
---