Starting Small And Growning Up Healthy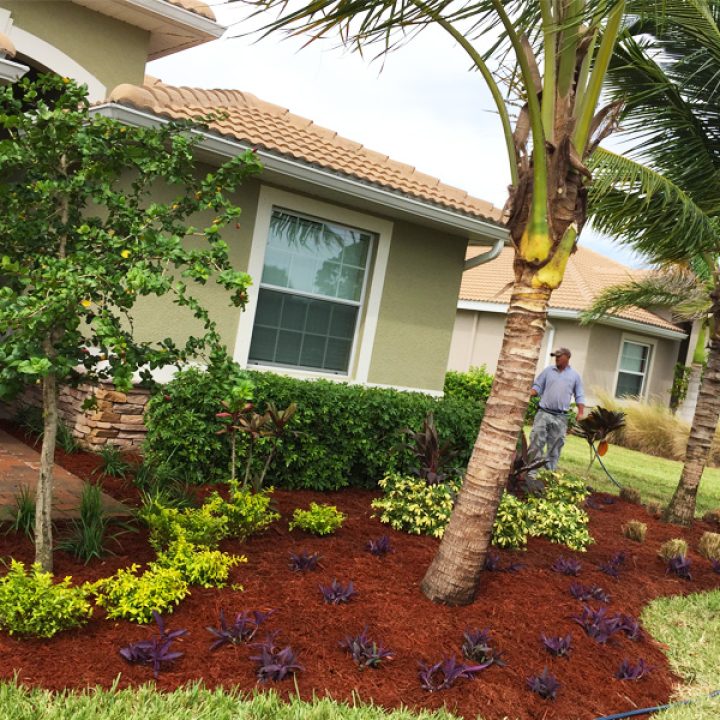 The Experience Needed For A Job Well Done
Palm City Nursery and Landscaping is family owned and operated since 1987! We offer landscaping services that include; delivery and installation of palms, sod and other landscaping materials. We provide these services to our customers throughout Southwest Florida. Locations include Pine Island, Cape Coral, Fort Myers, Punta Gorda, Port Charlotte, Bonita Springs and Naples.
Our family-centered team has over 30 years of experience. We are highly knowledgeable regarding the best practices associated with the planting of tropical landscaping materials. The most common landscaping services our customers request include palm tree installations and re-sodding at their home or commercial property. Our experienced team of professionals use the right equipment for digging, delivering and installation of the palm trees our customers order.
The process and equipment we use have proven to be the best at maintaining and beauty of the palm during the digging process to installation and the health of the palm after installation. When our team digs a tree there are certain precautions we take to ensure that the health and beauty of your palms remains in tact during the digging, transportation and installation process. First, we ensure the root ball is dug to the appropriate size. Our goal is to keep as much of the root system in tact as is possible. This is important so that your palm can become established as quickly as possible in its new home.
Second, for the health of your palm, we wrap the root ball in such a way as to ensure it maintains as much moisture as possible during transport. Lastly, we use equipment that is specifically designed to lift and move your palm trees without scaring their trunks or causing any additional stress. Then we carefully lower your tree into the hole we've prepared with soil that is amended for your palms health and growth.